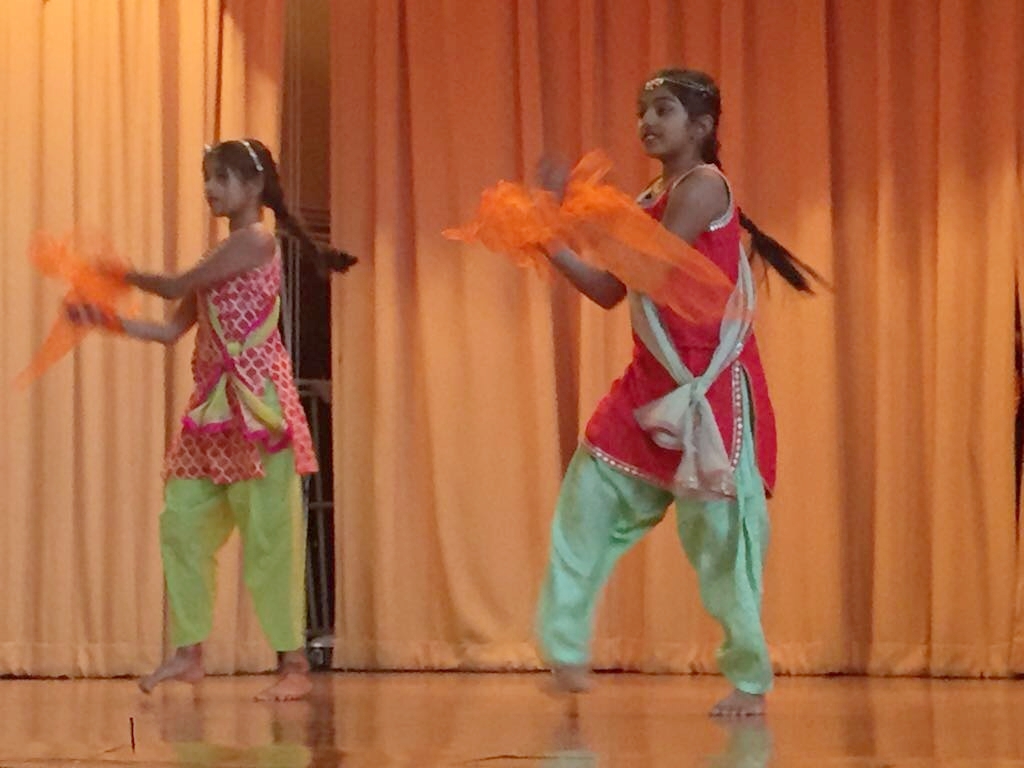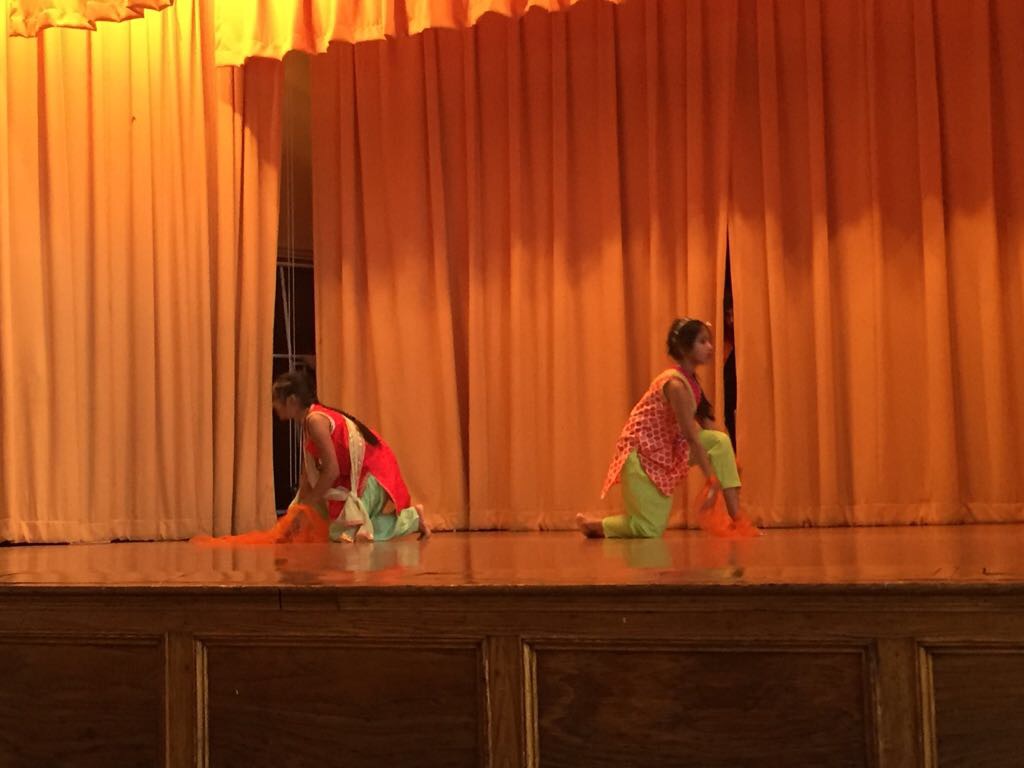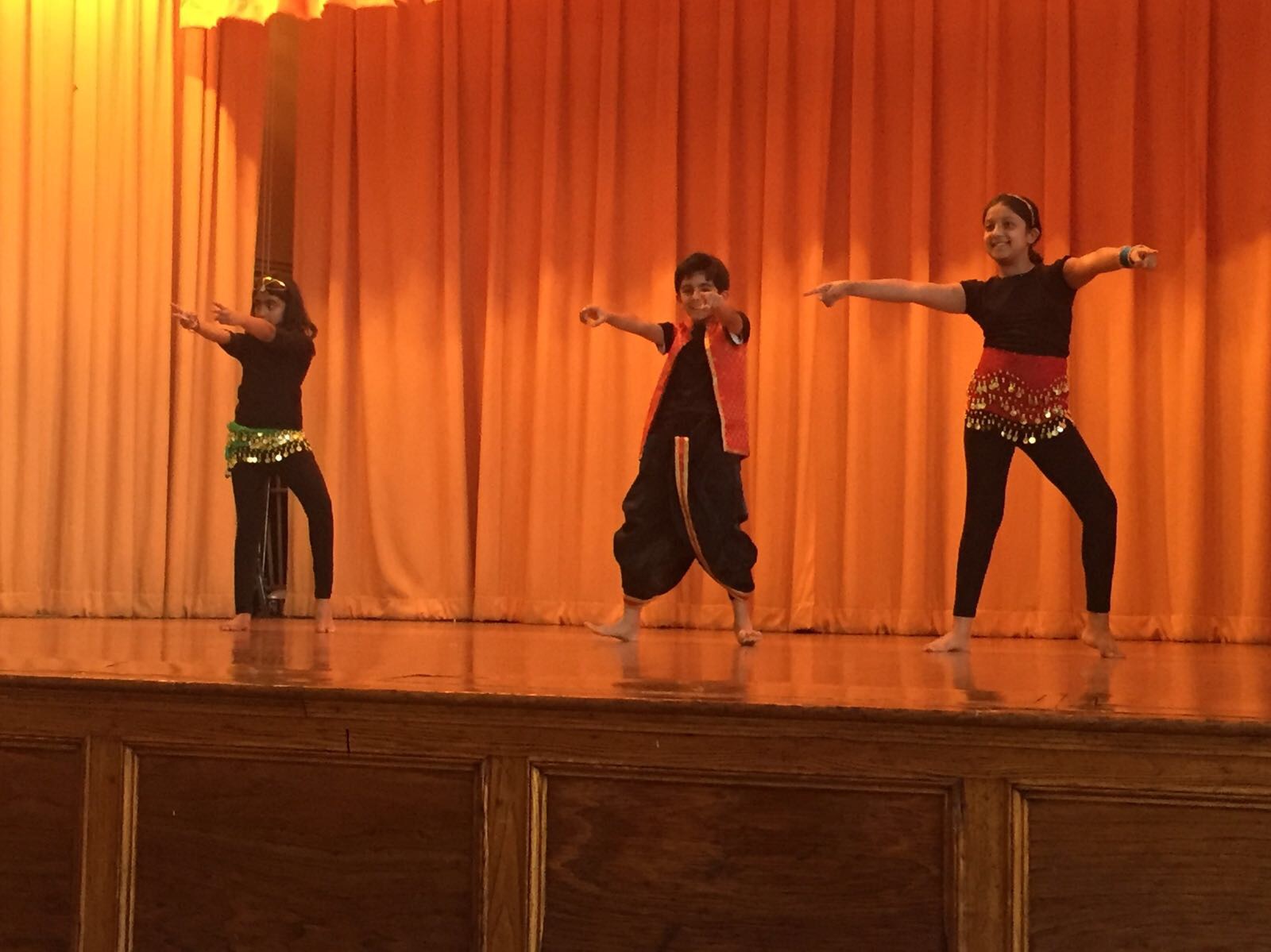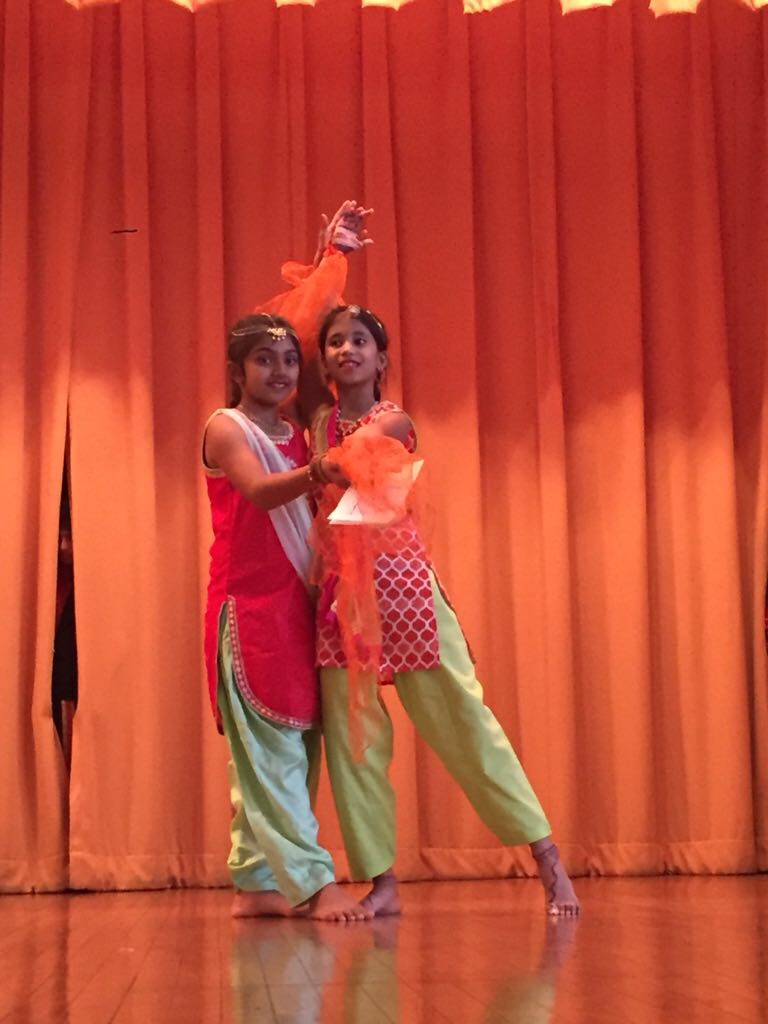 Shehnaaz Dance Academy students had a chance to perform at the Diwali Celebration at PS16. The students performed beautifully to a wonderful piece dedicated to Women's Empowerment emphasizing the importance of letting the girl child study. Let the girl follow her dreams, let her chooser her career, and she will make you proud. Additionally, a second group of students performed a very energetic and crowd pleasing piece to Rang de Basanti, a very patriotic song.
Following this, Shehnaaz Jagasia herself performed a Kathak piece telling a story about Lord Krishna. One of the ten major forms of Indian Classical Dance, Kathak's origin is traditionally attributed to the traveling bards of ancient northern Indian known as Kathakars or storytellers. The term Kathak is derived from the Vedic Sanskrit word Katha which means "story", and Kathaka which means "he who tells a story", or "to do with stories". Wandering Kathakas communicated stories from the great epics and ancient mythology through dance, songs and music in a manner similar to early Greek theatre. Kathak evolved during the Bhakti Movement particularly by incorporating the childhood and stories of the Hindu god Krishna, as well as independently in the courts of north Indian kingdoms..
Expression or abhinaya is one of the main tenets of Kathak, as that is used to portray the story. Lord Krishna is one of the most oft told stories through this dance form and Shehnaaz recreated a small dance based on him. The performance showcased how expressive and nuanced the classical dance forms are.The first part depicted how Radha is getting ready to meet Lord Krishna and the second was telling a tale about how she was trying to the pot of butter from Lord Krishna, who is famous for stealing freshly churned butter from it.