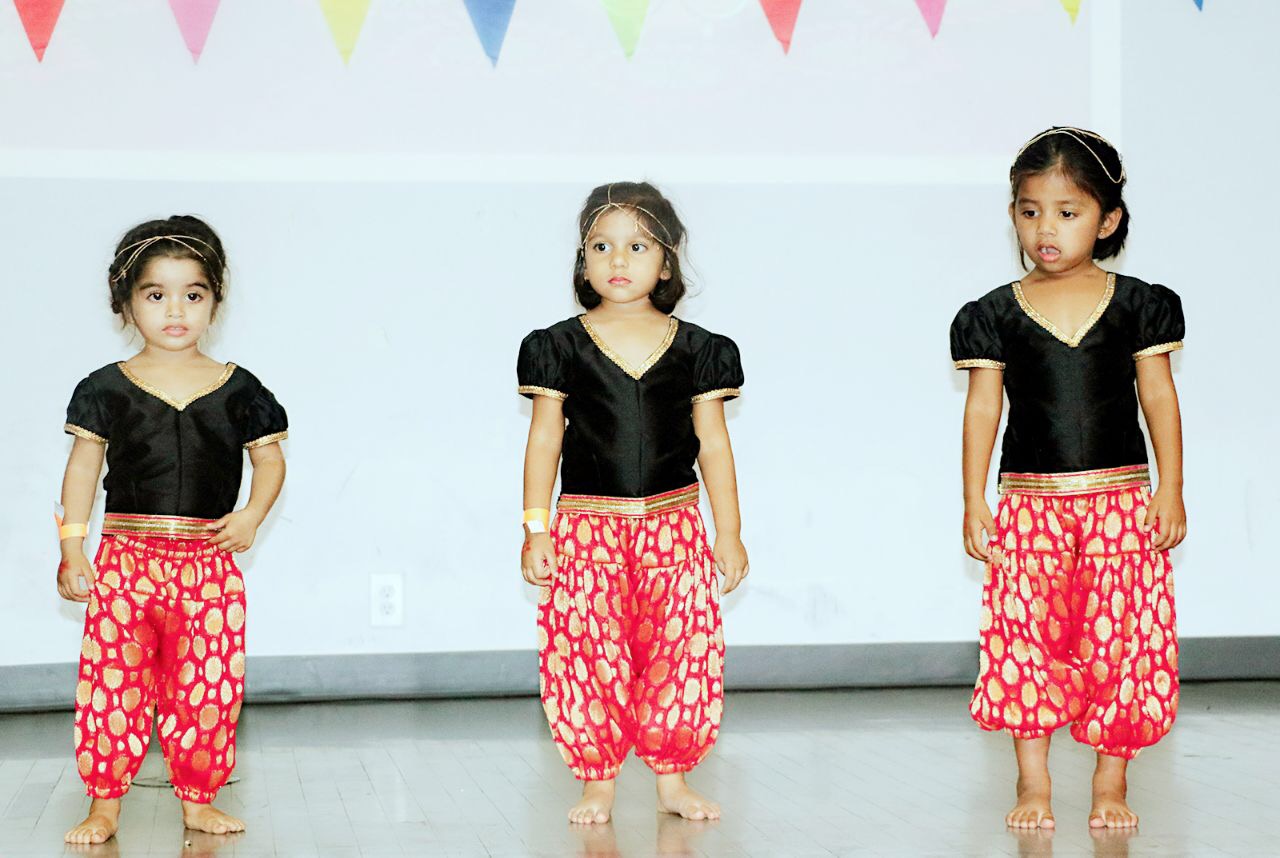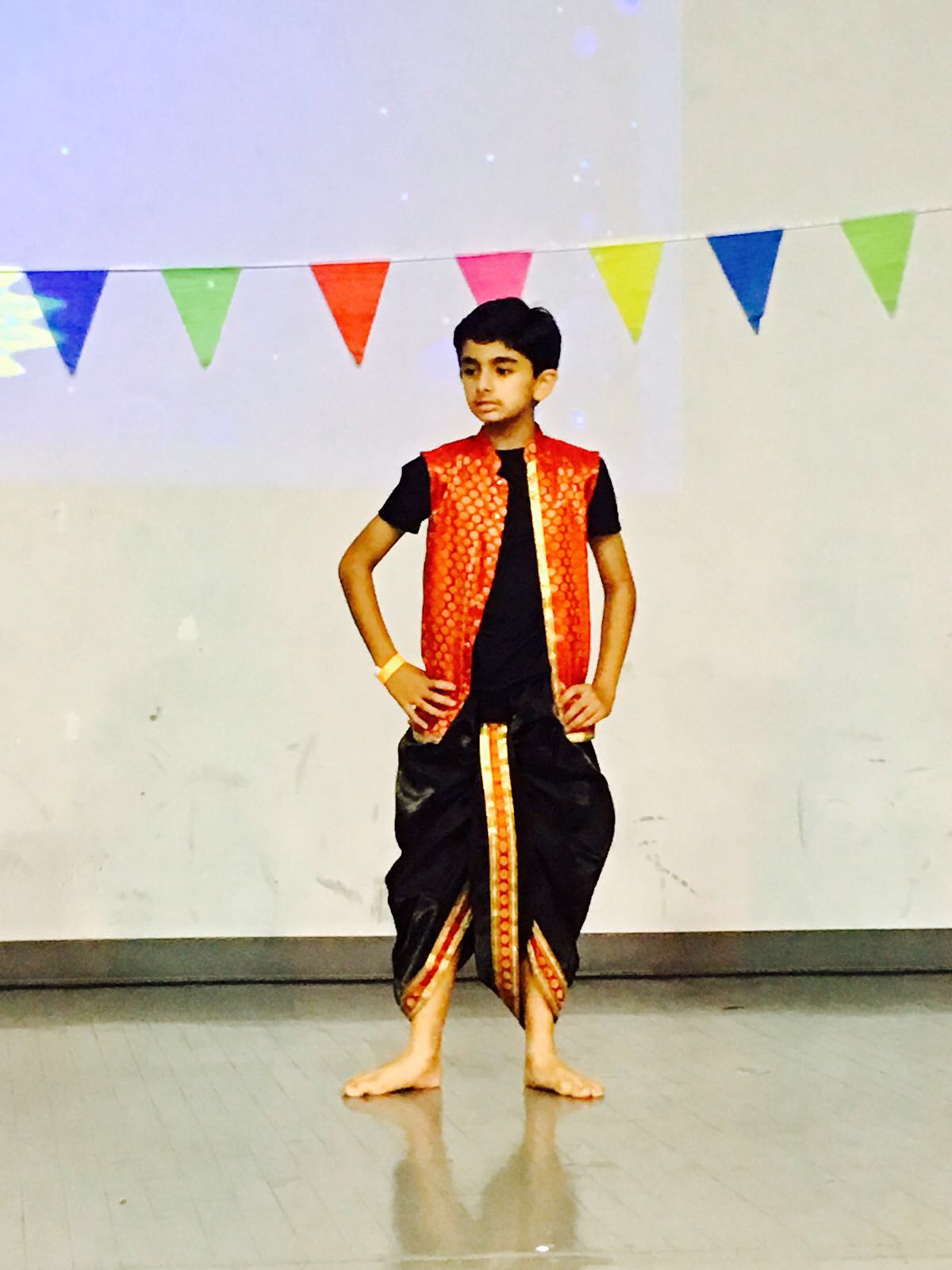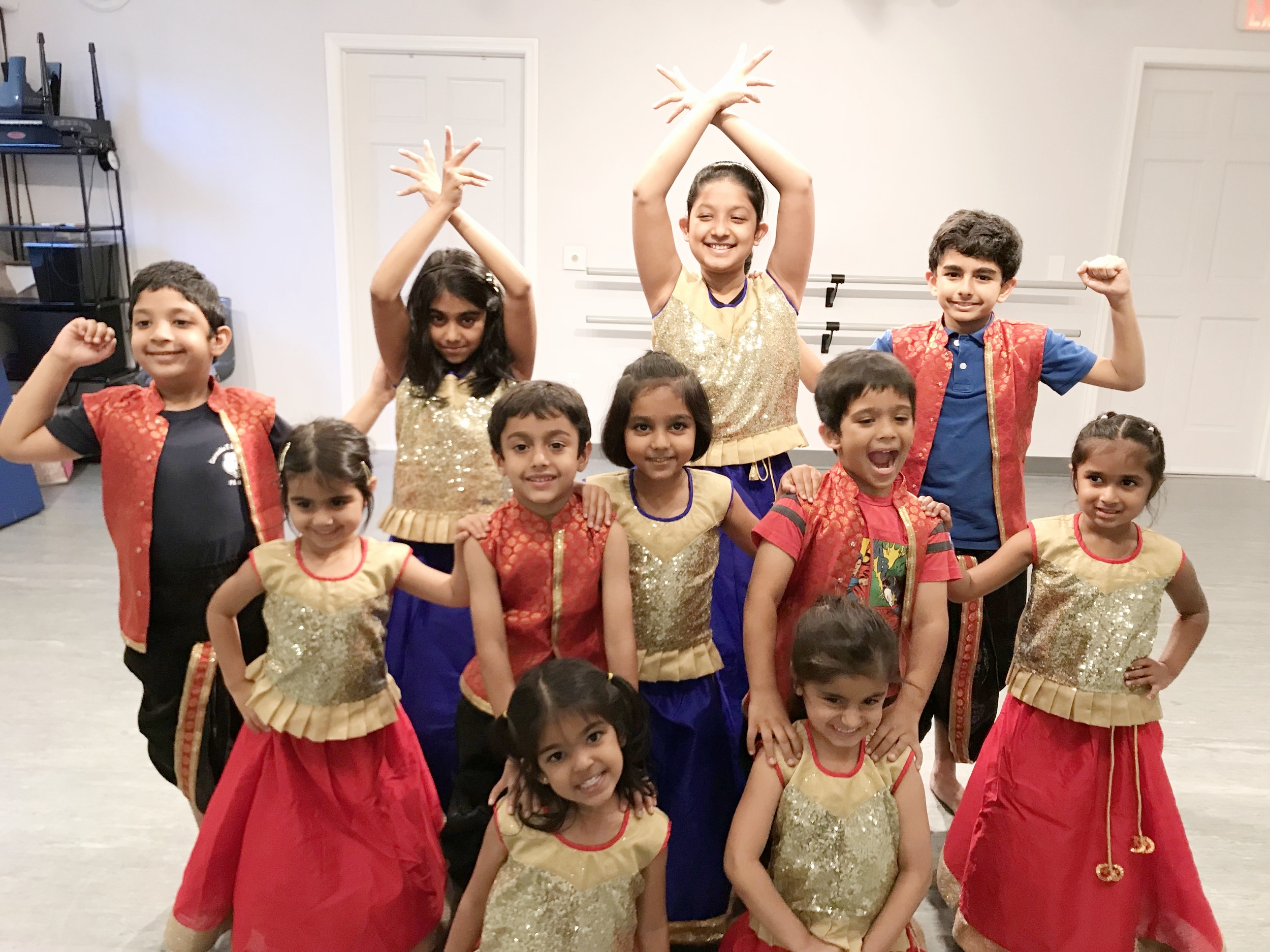 The final performance of the evening, Shehnaaz Dance Academy's first Diwali show at the indoor Diwali Dhoom was a huge success. Our students received thunderous applause and cheers from a very appreciative audience and had a blast rocking out on stage. Our performance comprised of three different segments which highlighted the talents of all the different age ranges of our students.
We kicked off our performance with Badri ki Dulhaniya performed by our youngest students who are only 3 year old. The kids overcame their stage fright and gave a stellar performance. Their adorable dance moves were the talk of the town. One of our performers was even able to execute a last minute change in choreography and just made us glow with pride.
Our second group, took over the stage with confidence and pizzazz. It seemed like Sweety Tera Drama was a song choreographed for just them to showcase their energy, spirit and talent. This group of 10 students consisting of 5 through 10 year olds made us want to join in on the fun with their fun moves!
Focusing on women empowerment, our final piece was choreographed for a finalist of Mrs India Earth 2017. The piece begins with a voiceover stating "Ladkiyon ko padne do, Unhe badne do, khwaishen puri karne do, fir Dekho woh Aapka naam kaise roshan karte hain." This translates to let girls grow up to fulfill her dreams, do not put obstacles in the way of her education, let her choose and she will do wonders and make you proud. Performed by our oldest students who have been with us since the beginning of our journey, this piece highlighted their capabilities and skills.
We are extremely proud of all of our students. We are deeply thankful to our students, parents and the entire team at Shehnaaz Dance Academy and the Events in Jersey City team and founder Mamta Singh for always supporting us. A special mention and thanks to Anu Bhatt for the wonderful outfits designed by her team at Sketchboard for kids. Anu helped make our vision a reality and did beautiful work in such a short amount of time.