Shehnaaz Dance Academy (SDA) is elated to have been a part of all the Indian Independence Day Festivities this year in both New York and New Jersey. The celebrations kicked off with a Flag Raising Ceremony at Jersey City City Hall with Mayor Steve Fulop. SDA students sang the Indian National Anthem Jana Gana Mana with pride and participated in hoisting the flag above city hall. The sight of the tricolor filled us with pride. Special mention to Jennifer Brown for her amazing clicks.
Indians in Jersey City group held their Indian Independence Day Celebrations on August 18th in downtown Jersey City. Shehnaaz Dance Academy had a booth set up to meet the local community and promote our classes. Visitors were able to spin the wheel for a chance to win prizes such as SDA shirts, free classes, reusable totes, pens, mehendi etc. SDA students also performed the patriotic Des Rangeela and the energetic Morya Re dances beautifully on stage to a delighted audience.
Following the Jersey City performances, SDA took to the India Day Parade 2018 in midtown Manhattan. What a wonderful feeling!!! Dancing to Bollywood tunes on a moving float in Manhattan with the Metlife Building as your backdrop was a surreal experience. Shehnaaz Dance Academy's first tryst with the India Day Parade was a huge success. We are proud to be able to provide this opportunity for our young aspiring dancers and adult performers.
Bringing the glam and glitz to the Daily News Float, our little stars performed Swag Se Swagat with energy and elegance. Our Squad Junior never fails to bring their style quotient and grace to the dance floor; and they did just that with the Indiawaale routine.
The newest additions to our team, our fantastic SDA Crew, stole the show at this event. Our adult performers were a perfect mix of creative, graceful and energetic performing hit patriotic numbers such as Chak de and Jai Ho. Along with the classic Udi Udi Jaye, the team performed the latest fast paced dance number, Zingaat to perfection.
Capping off our Indian Independence Day Celebrations was our performance at the prestigious India Day Gala 2018. This invite only gala is an occasion to honor the celebrities and sponsors of the India Day Parade! The Federation of Indian Associations (FIA) NYC has been so kind- recognizing our hard work, talent and dedication and putting the faith in us to entertain their patrons at this wondrous celebration.
SDA Squad was present in full force with a myriad of acts to display our love for dance and our passion to entertain. Our Signature piece Kal Ho Na Ho at this event was an amalgamation of Bharatnatyam and Belly Dance to stress the significance of Peace in our land. Our beautiful ladies performed their classic Ghoomar piece gracefully. Our SDA Crew, fresh from the heels of their successful appearance at the India Day Parade rocked the stage to the latest ZIngaat track. We are truly blessed to have been afforded this opportunity by FIA President Mr. Srujal Parikh and FIA Chairperson Mr. Saurin Parikh. A big hug to Aditi Paul for all her timely assistance and support.
Our patrons, supporters and SDA families have been nothing short of wonderful these past few weeks and we would like to thank them from the bottom of our heart. A big Thank You to Mamta Singh for her continued support and encouragement. A huge shoutout to Deejay Jagrut for holding down the fort despite of the rain, Shuchi Kwatra for lending us her precious studio time and to Lori Sloan for the wonderful pictures. Our appearance at these events would not have been a success without our fantastic Instructor Kavita Babaria and my Rock of Gibraltar Rahul Shah.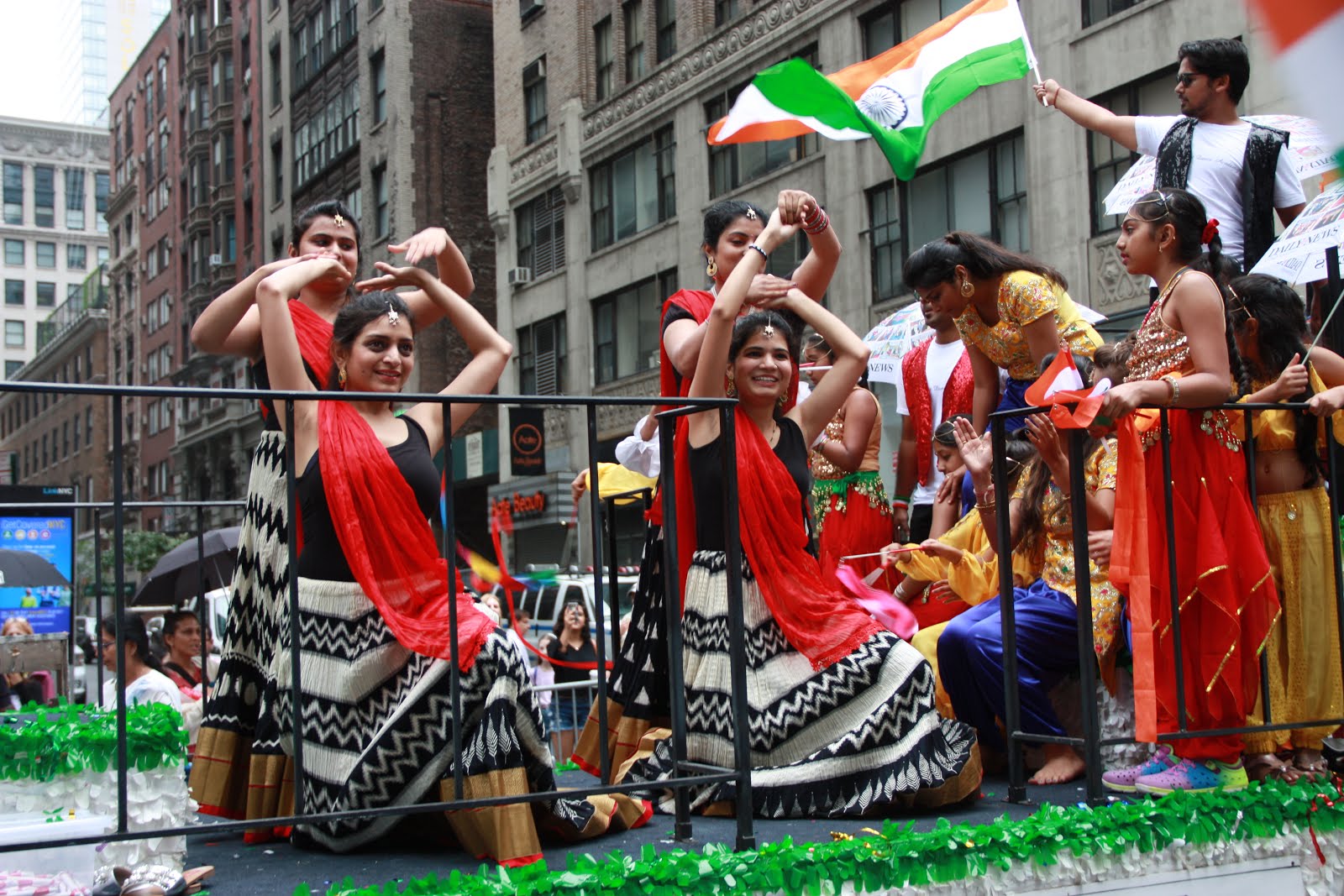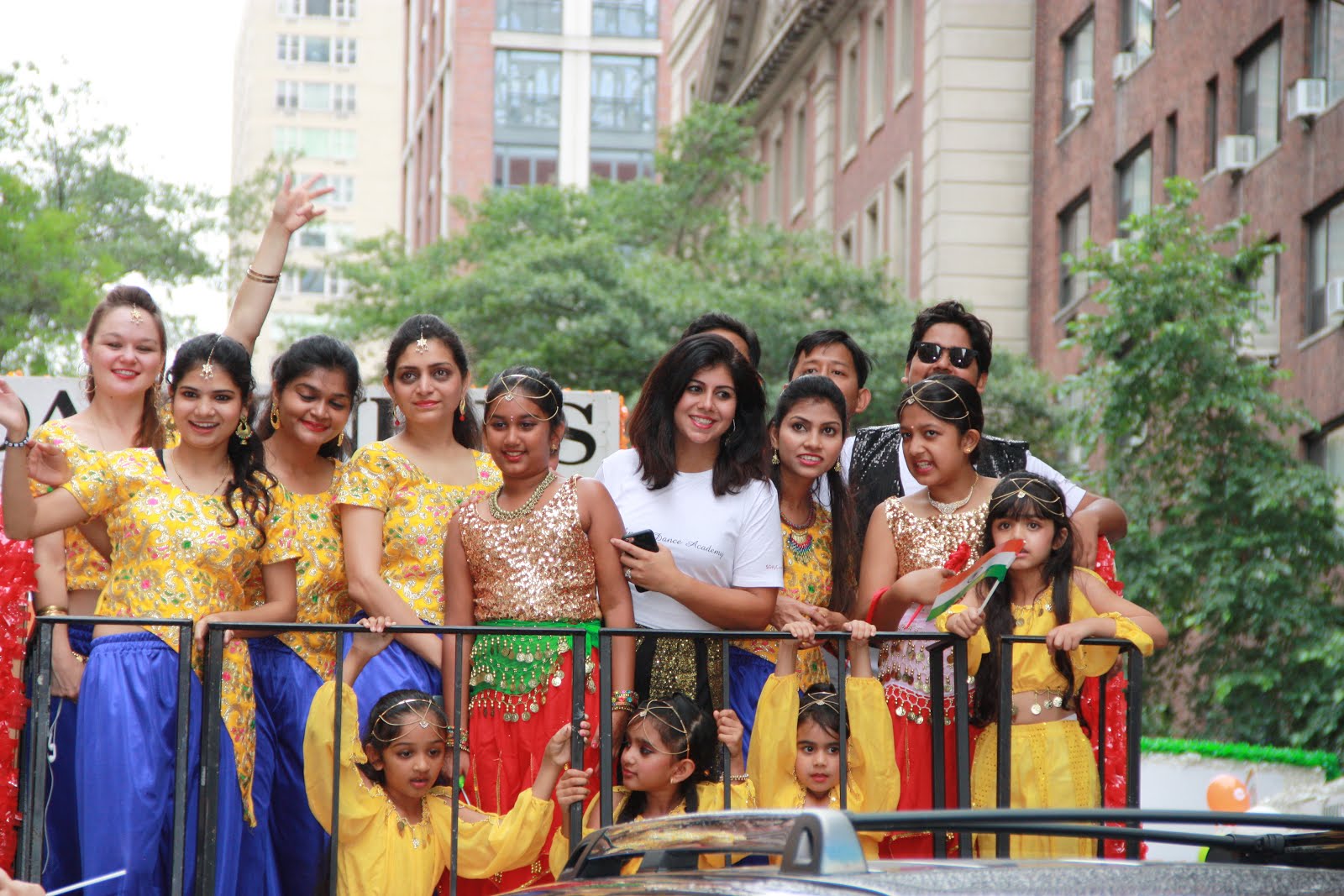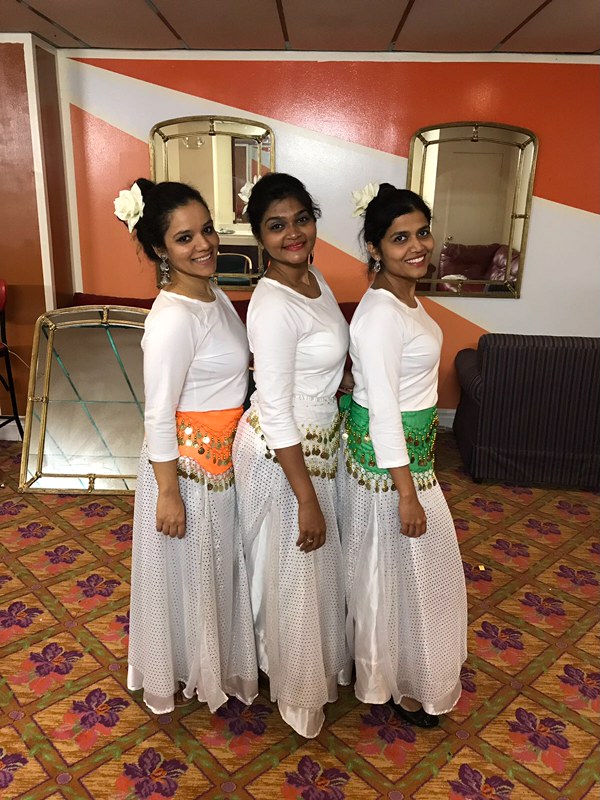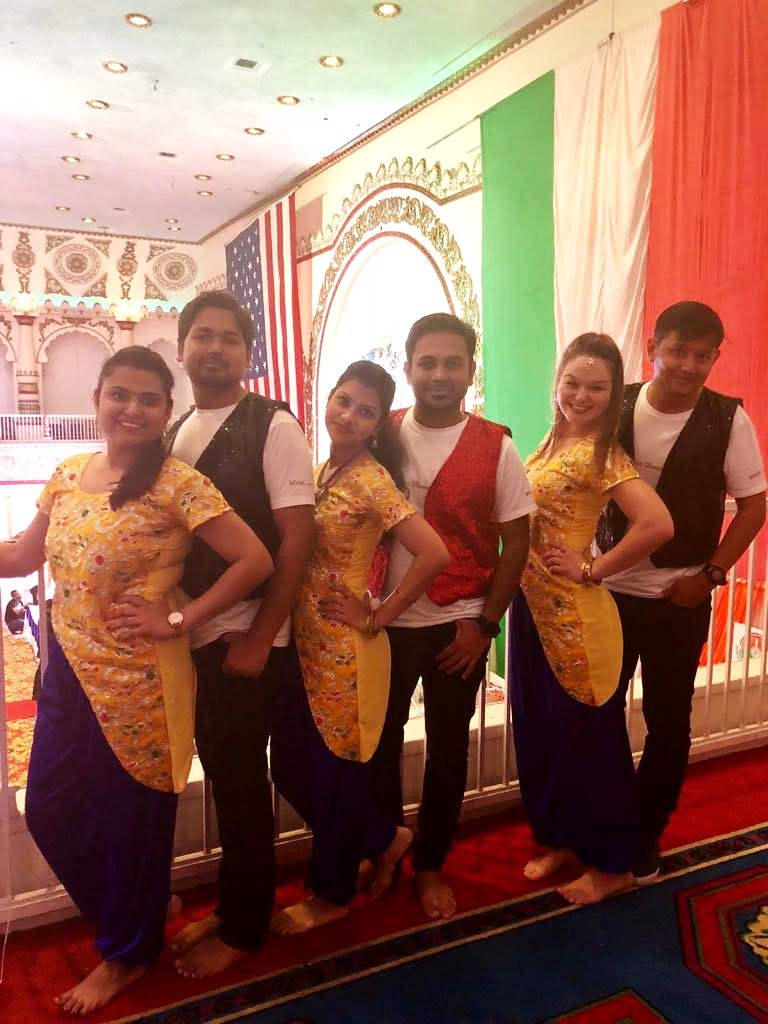 Holding the Indian Flag up high on the streets of Manhattan to commemorate the 72nd Indian Independence Day is by far the best feeling in the world. We loved participating in all the celebrations and look forward to next year! Jai Hind!!!